Cannabis Hardware
B1 Head Assembly by Cannabis Hardware
***We are offering the new tumbled machined screen.  The pictures are currently reflecting the old screen and need to be updated.  
The B1 nut has a groove over the top of the threads to accommodate a 3/4" Titanium screen and therefore is optimized to work with the 22mm Screen Diffuser or Injector Diffuser so the balls are secured inside the sub assembly. 
The 22mm diffuser is the standard diffuser that works only with the shovelhead bowl.  It allows the heat to get closer to the load and you can also preheat the titanium bowl for some extra punch.  The 22mm diffuser wraps around the outside of the shovelhead bowl. 
The injector diffuser rests on the inside of the shovelhead bowl.  It also works with a number of other injector bowls on the market so it's a bit more versatile considering it still works with the shovelhead.  
Choose no filler if you have your own or select from 3mm boro, 3mm ruby or 4mm ruby.  Ruby has different thermal properties than boro.  It will allow for a lower operating temperature and recover quicker after draws.  3mm is going to provide slightly more draw restriction than 4mm.  
Please note this listing DOES NOT INCLUDE the 20mm heating coil that is available for sale separately.  
B1 Head Assembly by Cannabis Hardware
Mind blown! The B1 really IS bomber!!!
If you haven't tried a ball vape yet you're missing out. And if you're ready to try, I can't imagine anything coming close to the ease of use and quality of the B1. I'm using just 3mm ruby balls and the pull resistance is perfect. I've used lots of great portable vapes (Firefly 2, Arizer Solo, DaVinci Miqro C), so I'm used to dialing in temps and tasting the terpenes, but this is a whole other level! The first week or two was a bit overwhelming as the ease and efficient use of every bowl makes repeat sessions tough to resist. My tolerance is exponentially higher than it's ever been. Once you get over the thrill of clearing bowls in 5 seconds, though, it is easy to dial it back and when you do so it's like discovering the vape all over again. From just one strain, the variety of flavors you can get just by increasing the temp by a few degrees is phenomenal! And it's an ABV machine: I've been making really potent budder every two weeks. I could see the ability to do dabs with the B2 as tempting but I really think the pull and look of this B1 give it the edge. Lastly, VGoodiEZ customer service is excellent. I got my B1 in 3 days without a hitch and tracking it was easy! Great experience all around!
All good. fast ship. Precisions Quality.
These folks are great and you can always trust the quality. I am slowly accumulating devices / components in my R & D process of developing complimentary products for as many TEDs as possible. 18mm Injectors, 22 MM diffusers, etc. We will be offering Pipes, Bowls and and a Desktop option in the coming months.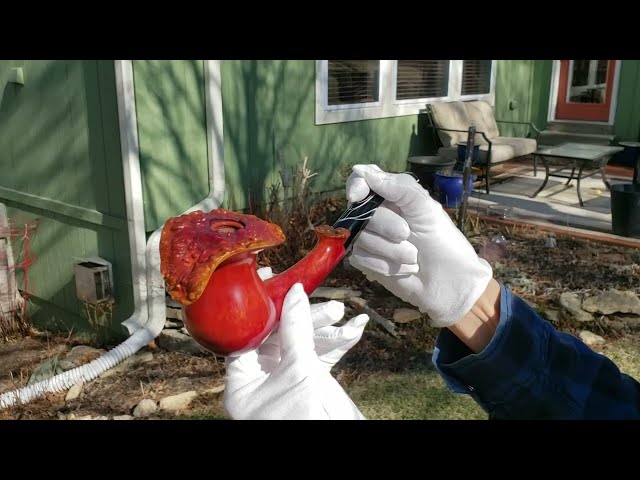 Looks nice! Give us a holler at sales@vgoodiez.com if you think you have options for us to sell and support!
B1 Injector Head
Love it. Now I have both the standard 22mm diffuser and the injector head. They both work great. I prefer the injector head for ease of use with different kinds of glass injector bowls, will work with 14mm or 18mm bowls. Having both options available is nice. The injector head works really well. Solid thick clouds with the injector head and great flavor. Thank you Vgoodiez for the fast shipping and answering all of my questions about this device. Much appreciate you guys.