VGEZ
Cell Mega by VGoodiEZ
Large volume water piece with Matrix percolator for open and cool rips!  Comes with 14mm Male Trumpet Cooling Mouthpiece as well as 14mm Whip to Glass Mouthpiece.  Includes 14mm Downstem for optional second input!  Also include stoppers if you want to change things up. 
14mm or 19mm Female Connection.  Medical Grade Silicone Tubing outer diameter is 11.0mm and inner diameter is 7.0mm.  
Please note there may be small variations in the forming of glass.  Each piece is expected to function perfectly but there may be small variations in the glass from a visual standpoint. 
Dimensions: 4.5in X 4.5in X 4.5in 
Height at tip of mouthpiece: 10in
*Cube Mega and Cube Mini picture for comparison purposes only.  You are only buying one item! 
Cell Mega by VGoodiEZ
Fantastic piece of glass
So I have the earlier sphere version from another provider that doesn't include the second stem. But I liked the idea of the cube design for stability and not needing a separate piece of glass for a quick and easy carb. So when 4/20 deals went live, and this was an option, it was a no-brainer.
When it arrived, it exceeded all expectations. It's bigger than I expected but built with a heft that I trust to last a while. It's glass, so it won't take a fall onto a hard floor. The included slide for the second port is handy and allows me to connect other vaporizers without needing adapters. Whether running my Tinymight 2 through it, bags from my Arizer desktop, or a quick hit from the VonG, it all fits securely and works.
Airflow is excellent, and I prefer a slightly thicker whip than what's included to take advantage of that. And while I love my smaller globe with the glass mouthpiece for handheld use, this is a little large to hold up while you're hitting it. But if you have an elevated desk or don't mind leaning down, it works well too.
I would replace it in a heartbeat should something unfortunate happen to it—even at full price.
Beautiful and functional
It is every bit as high quality as it looks. Great value, love the whip and mouthpiece. The Cell Mega will star in many of my product photos and videos.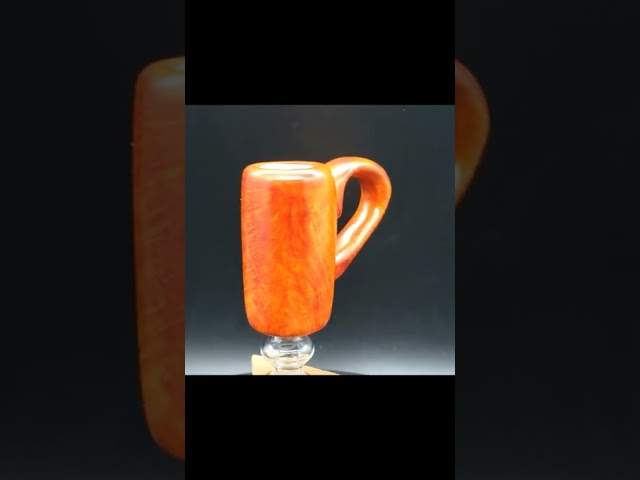 Will keep buying these as long as Vgoodiez sells them
I have bought the Orb V2 and this 4 times now. When I accidentally break it, I instantly buy another one right away because of how amazing these are. Shipping is so fast that I don't sweat it while waiting, even for coming all the way over here to Hawaii it is fast!
Needless to say, I will buy yet another one if I break my current one.
Mega Amazing
I got the Mega to use with my PID controlled Elev8r. It's perfect. I love the whip, I'm getting the biggest, and coolest hits of vapor ever.
I LOVE how stable it is, and I love that there are no logos or printing on it. Just plain, lovely glass.
Kudos